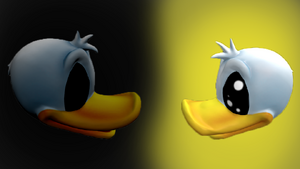 But now... They are CUTE
Edit
This Page has characters which are not scary
Because of the nature this character, It may not fit correctly in a creepy roleplay
Don't expect this characters to get scary, and don't forget to ask permission before use.
Adventure Undying Is A Childish Adenventure Version Of Undying.
However,Adventure Undying Isn't Confirmed Yet.
Ad blocker interference detected!
Wikia is a free-to-use site that makes money from advertising. We have a modified experience for viewers using ad blockers

Wikia is not accessible if you've made further modifications. Remove the custom ad blocker rule(s) and the page will load as expected.