Read this before reading on
Edit
'''This Page belongs to User:Officialtheface'
This page belongs to the User:Officialtheface, only get permission before editing this page, edit without permission, there will be consequences. Don't even think about IT!
Thank you for reading!
The trio is 3 duck heads stuck in a body combination of hewey,dewey, and Louie's shirt. The TRIO
These 3 are active on night 5. They start in the staircase 1, then they go to staircase 2, then entrance room, stairway, safe room, character prep 1(screen shot of them throwing disembodied), staff area, lounge, meat freezer, office. Player must shut off camera and hide. This time you must be really 50x lucky than impure mouse.
trivia THESE 3 COULD'VE THROWN DAISY. THEY COULDVE STABBED JEFF. THE 3 BLACK SKULLS LOOING AT THE CAMERA WHILE THE FIREPLACE CAM FIRE IS ON COULD BE THEM.
THESE COULD BE UNAVOIDABLE IF THEY GO IN OFFICE A FOURTH TIME.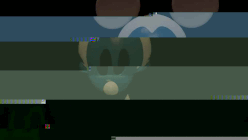 Ad blocker interference detected!
Wikia is a free-to-use site that makes money from advertising. We have a modified experience for viewers using ad blockers

Wikia is not accessible if you've made further modifications. Remove the custom ad blocker rule(s) and the page will load as expected.